Graduate School of Global Humanities and Social Sciences
Message from the Dean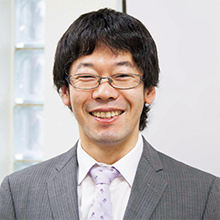 Dean of GSGHSS
Prof. TAKIZAWA, Katsuhiko
What kind of world do we inhabit today? And in what direction is this world headed?
In our world today, globalization is increasing at an accelerated pace in all spheres, as cross-border connections grow ever stronger. These connections are so intertwined that it is not uncommon for a problem in one region to cause serious, unforeseeable problems in far-flung parts of the globe. These include not only the age-old problems of discrimination, conflict, poverty and disease, but also issues that have arisen following the introduction of new knowledge and technologies, such as nuclear power, information technology, artificial intelligence and life sciences.
Some of these problems can be overcome with technology. However, as human and social factors are deeply involved, the efforts and actions of people to avoid and solve the problems can in themselves give rise to new, unforeseen risks. In order to understand these complicated connections, one must take a new look at some fundamental questions, such as the value and meaning of life.
The "Global Humanities and Social Sciences" we promote at this institution aims to establish a new type of humanities and social sciences that engages with these challenges, and by connecting diverse specializations in a cross-disciplinary manner, it seeks out knowledge that takes a transcultural and holistic view of contemporary society. In order to do so, we need to learn to relativize the relationship between our own knowledge and the world, and to deepen our understanding of the world while moving back and forth across the boundaries of different fields, rather than assuming that our own specialized position is self-evident.
This master's program's framework of "Academic Elements" and "Academic Practice" is one attempt to do so. The first group of students completed the program in March 2020 and began the doctoral course in April of the same year. We must continue to take on the challenge of making even greater strides by actively utilizing our interdisciplinary and international network. We hope you will join us in taking a new step into this unforeseeable and unknown world of possibilities.